LearningGrids for Clicker
LearningGrids is a professionally made, ever-expanding bank of primary-focussed learning resources freely available to all users of Clicker. Access a wide range of topic-specific Clicker Sets created by our curriculum team.

Support early writers
Simple writing grids get your early writers building sentences.

Motivate developing writers
Word banks, writing frames and planning activities take your developing writers to the next level.

Provide inclusive curriculum support
Categorised resources provide differentiated support for a wide range of curriculum topics.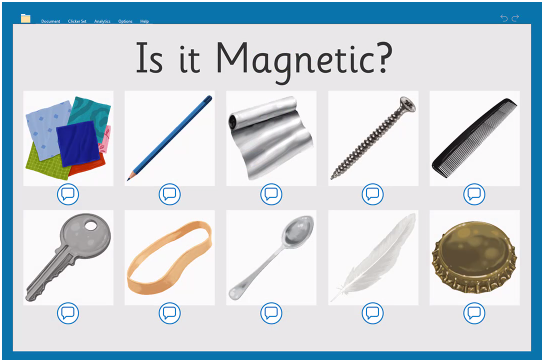 Develop spoken language skills
Speaking activities develop vocabulary, storytelling, reasoning and explanation.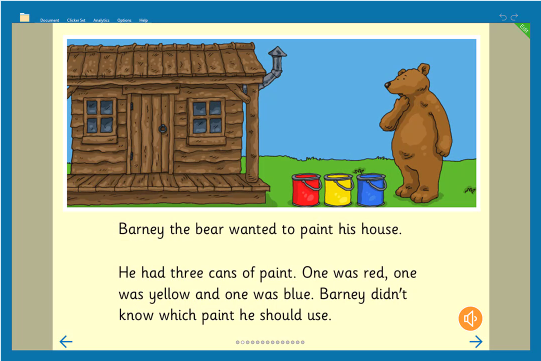 New for Clicker 8: Story Corner
Story Corner showcases hundreds of beautifully illustrated story books.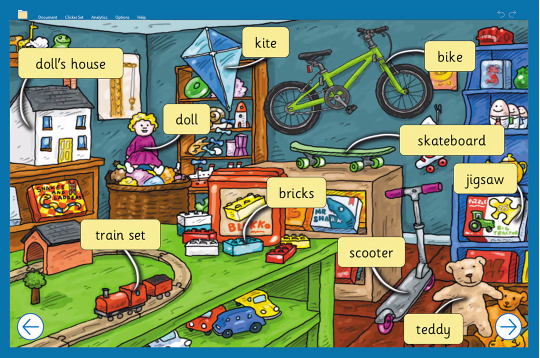 New for Clicker 8: Award-winning premium resources
Previously sold separately, these award-winning resources are now freely available on LearningGrids:

– Find Out & Write About – non-fiction series for teaching comprehension and independent research skills.
– Planet Wobble – talking books and activities for struggling readers and writers.
– Traditional Tales – traditional stories for Early Years.
– New To English – language-learning resources for EAL pupils.